Wellness Energy System in Action
Since there are many of us, and we are all interacting and exchanging energy with each other and everything else in our environment, the picture gets more complex.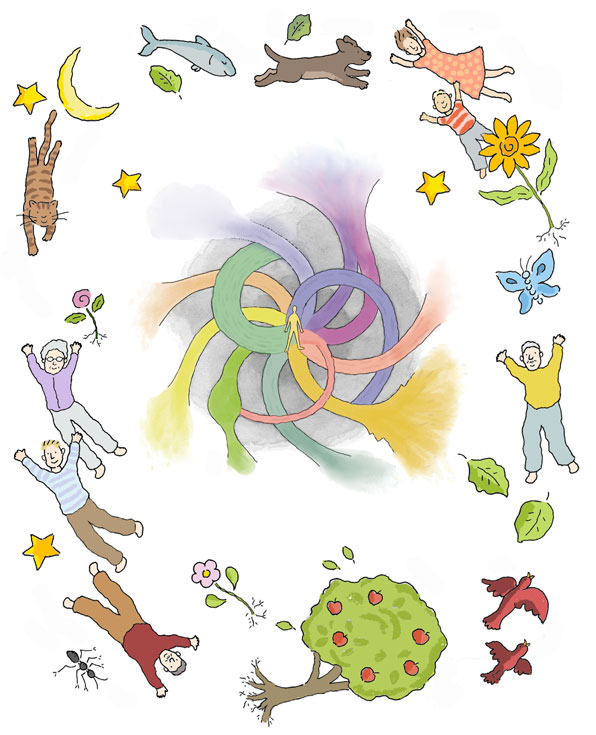 Wellness Energy Systems Interacting

---














Personal Wellness
Wellness is about you. It is about learning to love your whole self. It is about assuming charge of your life, living in process, and channeling life
more...

Child/Family Wellness
Honoring the heart, soul, and spirit of our children, our families, and our future. After more than three decades of pioneering work in adult wellness, and giving birth to a daughter, Siena, in 1993, Meryn and John realized that the
more...

Helping Professionals
This area consists of text from Wellness for Helping Professionals, by John W. Travis, MD, and Meryn Callander.
more...