The Three Dimensional Model
Combining these three continua can give us a powerful three-dimensional display for studying the relationship of many activities and disciplines to wellness: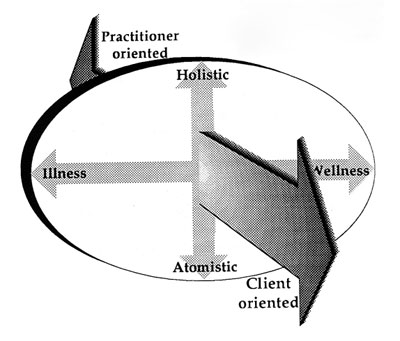 The Three-Dimensional Model of Continua
(continues)
---















Helping Professionals
This area consists of text from Wellness for Helping Professionals, by John W. Travis, MD, and Meryn Callander.
more...

Child/Family Wellness
Honoring the heart, soul, and spirit of our children, our families, and our future. After more than three decades of pioneering work in adult wellness, and giving birth to a daughter, Siena, in 1993, Meryn and John realized that the
more...