Transcending
Transcending is the movement in which all the energies of the Wellness Energy System, once experienced as separate and in individual contexts, are appreciated as one. We come to know that we are one with all that is - and that the one" that we are is energy. This knowledge inspires both love and self-responsibility, which bring us full circle in the never-ending spiral of wellness.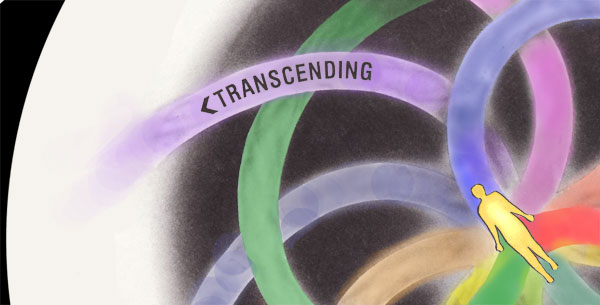 Introduction - Transcending
Moments of Transcendence
Transcendental Experience
Consensus Reality
Everything Is Connected
Darwin, Sheldrake, and Bell's Theorem
Morphogenetic Fields
All Is One - All Is Right
Healing and "All Is One"
Power of Prayer in Healing
We Shape Our Own Reality
Mind-Body Healing
Transcending Limitations
Human Potential
The Reflexive Universe
Transformation and Pain
Transpersonal Psychology
Dreams
A Dream Journal
Working with a Dream
Dealing with Stress
Meditation
Approaches to Meditation
Transcendence and Enlightenment
Intuition and Wellness
TranscendingSlowly
---














Helping Professionals
This area consists of text from Wellness for Helping Professionals, by John W. Travis, MD, and Meryn Callander.
more...

Personal Wellness
Wellness is about you. It is about learning to love your whole self. It is about assuming charge of your life, living in process, and channeling life
more...